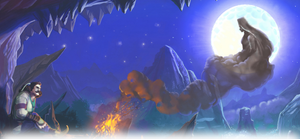 What's new?
Check out The Tale of Bistun game!
The Tale of Bistun which I had the pleassure to be its audio director and composer is out. As the game's Steam store page description says, this game is a story-driven action-adventure game inspired by the 12th Century tragic poem "Khosrow and Shirin." You play as a stone carver who wakes on Mount Bistun with no memory of anything before that moment. An insidious blight has spread, bringing forth many dangerous foes. You must battle through mythical enemies and travel between the real world and an ethereal place of forgotten memories to discover the secret of your past.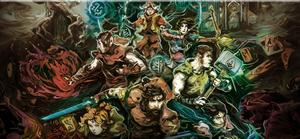 Children of Morta Soundtrack on vinyl!
Limited edition 12" black vinyl
Check out Children of Morta Soundtrack on Vinyl!
Hey Everyone!
Recently we had the pleasure to release the game's soundtrack through MINIMUN  Records on 12" black vinyl.
Check out their website by clicking on the link below to know more (and probably add some merch to your precious treasure box! :P )
Thanks for all your love and support already!